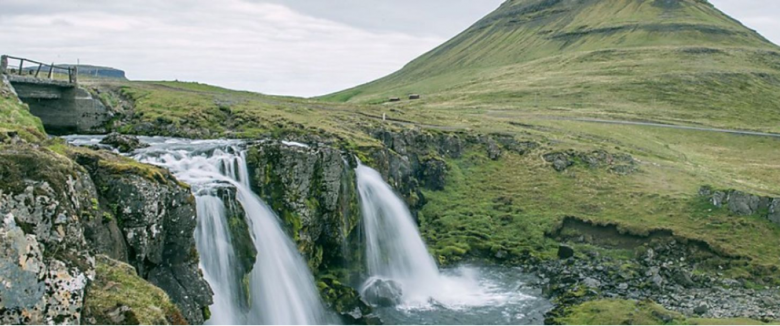 Iceland is the land of the midnight sun in summer and the northern lights in winter. It is characterized by such geologic features as volcanoes, glaciers, waterfalls, and deep gorges. This small island is also the location of many black sand beaches and hot springs. It sits at the meeting point of two continental plates, and has one of the oldest parliaments in the world. Not to mention countless Game of Thrones filming locations — phhhew! This small island is not lacking in things to discover. How long can you spare to explore Iceland?
We've put together a week-long action-packed itinerary to get you started. However, we strongly recommend taking at least two weeks to truly immerse yourself in the Icelandic experience.
Planning a trip to Iceland using the DetourOn travel planner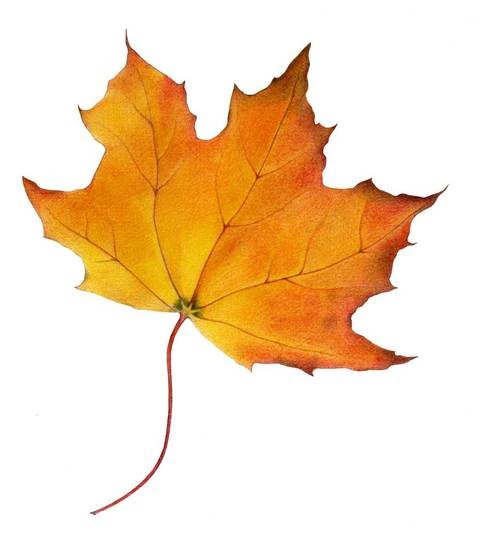 DetourOn Tip: For a list of top things to do in Iceland, visit the DetourOn planning page. Type "Iceland" in the search box and select from our pre-loaded templates to see our suggestions. You can build your own itinerary and print out a personalized roadbook. Start with these templates and modify them as you see fit. We recommend you load one template per day of travel. For a more relaxed pace, you can divide templates into 2 or more days. Simply add days in your planner, then move activities from the loaded template to the desired date and time. Our templates are divided by region: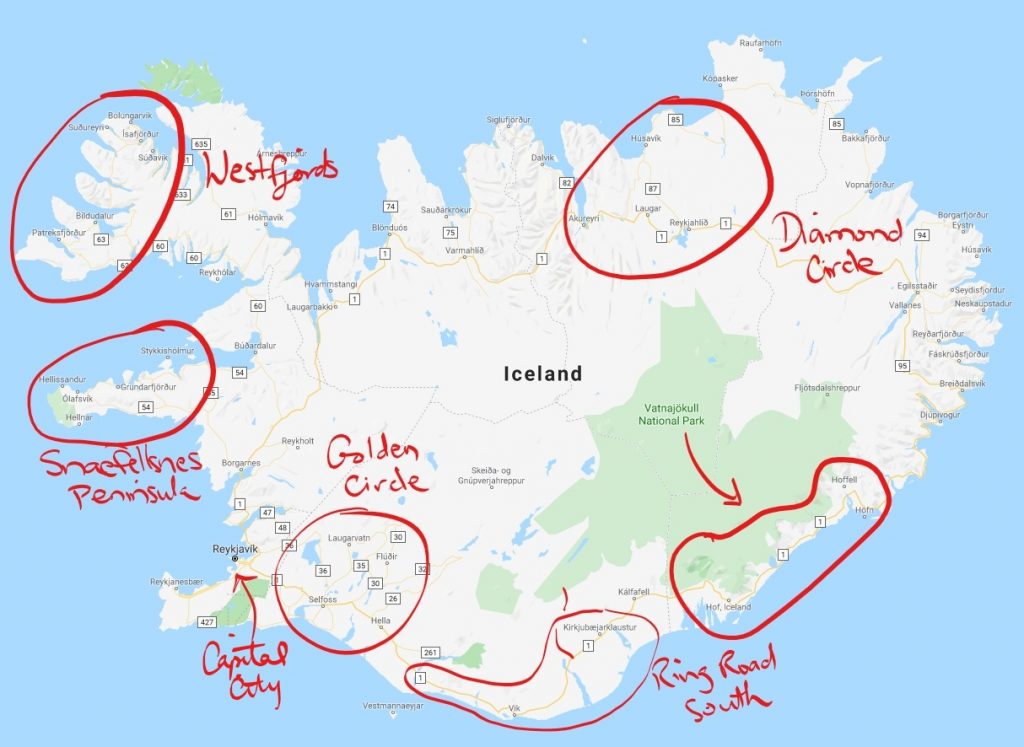 Regions to visit in Iceland
Reykjavik – The capital city
A full day walking itinerary to the city's highlights in downtown Reykjavik. This tour includes the Old Harbor, Lake Tjörnin, the Church of Hallgrímur, and a visit to the Volcano House. Prepare to be blown away by Iceland's geologic history.
Snæfellsnes Peninsula – Northwest of Reykjavik
A full day driving itinerary of the Peninsula's highlights. This tour includes Snæfellsjökull National Park's black sand beaches, historic lighthouses, volcanic craters, lava fields, waterfalls, and views of the Snæfellsjökull glacier. We recommend staying overnight in one of the towns on the Peninsula, such as Stykkishólmur.
Westfjords – North of the Snæfellsnes Peninsula
A full day driving itinerary requiring a high-clearance vehicle for most destinations. Stops along the way include numerous hot springs, a red-sand beach, the Látrabjarg Sea Cliffs, and the impressive Dynjandi Waterfall. We recommend staying overnight in one of the towns in the Westfjords, such as Ísafjörður.
The Diamond Circle – The northeast region of Iceland
A full day driving itinerary around Lake Mývatn and the geothermal features surrounding it. This tour also includes Jökulsárgljúfur Canyon, a detached portion of Vatnajökull National Park. This canyon is home to Dettifoss Waterfall, the most powerful waterfall in Europe, and Ásbyrgi Canyon, a UNESCO-recognized site. We recommend staying overnight in Akureyri or Húsavík.
Vatnajökull National Park – East Iceland
Visit the park's highlights just off the main road. Spend half a day hiking in Skaftafell, then drive along Iceland's southeastern shore to Jökulsárlón Glacier Lagoon. Time-permitting, take a 1-hr boat tour between the icebergs in the lagoon. We recommend staying in Höfn.
Along the Ring Road – South Iceland
A full day driving itinerary to see waterfalls, beaches, and glaciers. In the peak of summer, optional 4WD itinerary to the Lakagigar crater row. Drive along the Ring Road on a long day trip from Reykjavik, or stay in Kirkjubæjarklaustur or Vik.
The Golden Circle – East of Reykjavik
Everybody does it, and you must too! Highlights of this itinerary include a golden waterfall, a crater, a gorge, two continents (Þingvellir National Park), and a few geysers.

BONUS: We even made a Game of Thrones template for you of filming locations all around the island!
Things to know before visiting Iceland:
Tips related to renting a car in Iceland
The most common cause of insurance claims for rental cars is strong wind bending or breaking car doors. Get in the habit of closing the doors as soon as you get in or out of the car. The wind can pick up in an instant, even if it doesn't feel windy. Also, make sure your insurance covers this type of damage.
Choose your rental car carefully. Very few roads outside of Iceland's main cities are paved. Even the Ring Road (Rd 1), which circles the entire country, is still a gravel road in some parts. This road leads to many of the most impressive attractions in Iceland! Therefore, we recommend a high-clearance vehicle if venturing outside of the city. Opt for a high-clearance 4WD vehicle if venturing into the more remote areas of Iceland. In addition, splurge on Sand and Ash Damage Insurance and Gravel Damage Insurance.
The weather can change in an instant, especially in the highlands. Prepare for all weather conditions, even in summer. Be aware that many roads close in winter. Check road conditions by visiting www.road.is or calling 1777 from any phone connected to an Icelandic network.
Driving rule 1: Drive with headlights on at all times.
Driving rule 2: Yield for sheep on the road. You may honk to try to scare it out of the way. If you hit a sheep, you must return it to its farmer.
Other miscellaneous tips for travelling in Iceland
Hot water is stinky. The hot water in sinks and showers in Iceland comes from hot springs. As a result, it is a bit silky feeling and somewhat smelly. Minerals in the water, such as sulfur, may smell like boiled eggs.
Cold water is potable, delicious, and refreshing. After all, it comes from cold water springs and glaciers.
Use of public toilets may require a fee. There will either be an attendant to accept your payment or a self-pay credit card machine. In some rare cases, toilets simply work on the honor system, with a tip jar next to the door. In other words, keep some spare change in your pocket for emergencies.
Tipping is not expected in Iceland, but you won't be turned away if you offer it.
Pack an eye mask for sleeping. Summer months experience "white nights", especially around June 21, in which the sun does not fully set. Some find it beneficial to use sleeping masks during this time.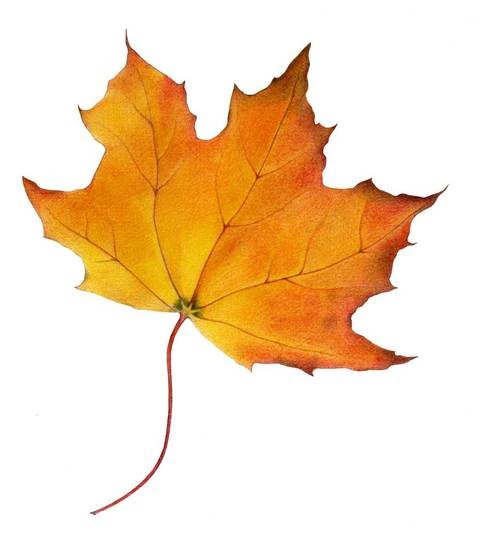 DetourOn tip: In case you find yourself in Iceland without a vehicle or travel buddy, consider joining one of these themed tours. Book your flight and hotels around Iceland today!
Fun facts about Iceland:
Iceland is the most sparsely populated country in Europe. It has a total population of 348,450 in an area of 103,000 km2 (40,000 sq mi). That's about the area of Wales and Scotland combined!
The capital and largest city is Reykjavík. Reykjavík and the surrounding areas are home to over two-thirds of the population. The central highlands are of the island uninhabited.
The biggest city outside of the Reykjavik metropolitan area is Akureyri. It has 17,000 inhabitants.
Reykjavík is the northernmost capital city in the world. It is located exactly halfway between New York and Moscow.
Iceland is located on a volcanic hot spot. As a result, is has many geothermal areas around the country. These areas produce steam vents, geysers, mud pools, and hot springs, not to mention mountains and lava fields.
The island sits on the meeting point of the Eurasian and North American plates. They are slowly drifting apart at an average rate of 2 cm per year. Interestingly, Iceland is one of the few places in the world where this is visible on dry land.
About 75% of the island sits at an altitude of over 200 m. The highest point, Hvannadalshnúkur, is 2110 m tall.
Glaciers cover 11% of the island. This includes the largest glacier in Europe, Vatnajökull Glacier, which has an area of 11,200 km2.
Geothermal water heats most Icelandic homes. Hydroelectric power produces over 80% of Iceland's electricity.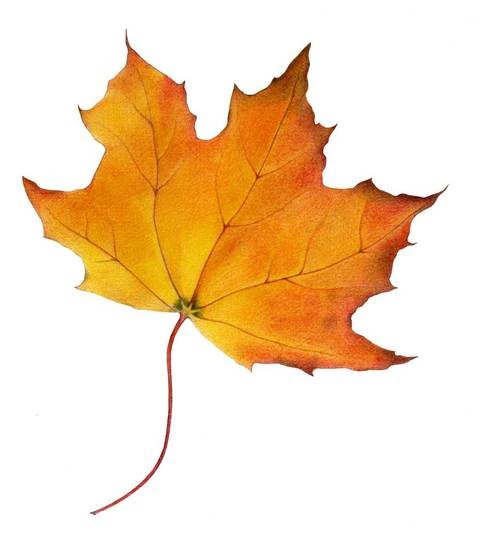 DetourOn Tip: We've got much more where this came from! Create your itinerary today and download the roadbook FOR FREE to learn more about your areas of interest in Iceland.