The following are a few lists of things you must do in Israel. We start, of course, with the top places to visit in Israel. As we mentioned in our previous blog about things to know before traveling to Israel, there are actually three main themes in the country: The Israeli-Palestinian conflict (coupled with the cultural melting pot of the 20th century), religion, and archaeology. Our suggested destinations below take you on a loop of the entire country to explore all three themes. While at these locations, you can also cross off your checklist things to eat and drink in Israel.
If you don't get to everything on this blog on your first trip to Israel, then you should really go back to complete this list.
Top 7 places you must visit in Israel
Numbers correspond to the map on the right, following a counterclockwise tour of Israel. They do not correspond to any order of preference.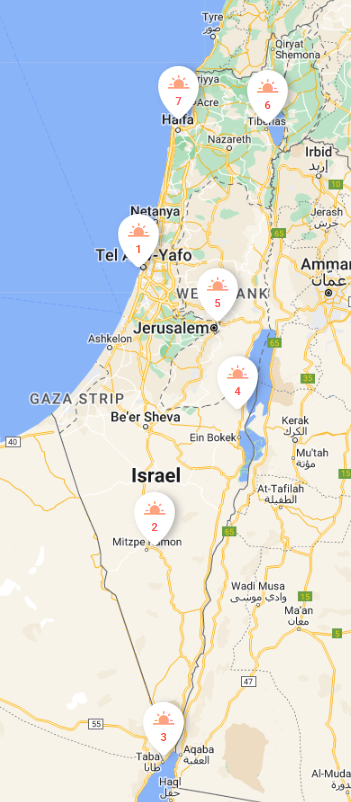 Must-try Israeli food and where to eat it
Hummus – chickpea dip. Any place in Israel that has hummus on the menu is a good place to try hummus, but the best places are the ones that serve only hummus (called a hummusia). You'll find my favorites in the Muslim Quarter in the Old City of Jerusalem, in the alleyways of Akko (Acre), and in Arab towns like Daliyat al-Carmel. Hummus plates come with a variety of toppings and a side of pita bread to act as your eating utensil. Don't you dare ask for a fork!
Falafel – fried chickpea balls. If you see a food truck that says "falafel" on it, go get some! Served in a pita with chopped salad and tahini (sesame spread)
Shawarma – your choice of meat (usually chicken, beef, or lamb) grilled on a vertical spit. If you see a food truck that says "shawarma" on it, go get some! Served wrapped in a laffa (flatbread) with chopped salad, hummus, tahini, and whatever else you want.
Sabich – fried eggplants stuff in a pita with hard-boiled egg, tahini, chopped salad, and whatever else you want. If you see a food truck that says "sabich" on it, go get some!
Israeli breakfast – when you go to a restaurant for breakfast with at least one companion and you see an item literally called "Israeli breakfast" then order it. You get your choice of eggs, alongside a heaping bowl of bread, butter, jam, a salad, and a bunch of other little salads and dips such as guacamole, tuna salad, olive tapenade, various types of cheese, and other surprises.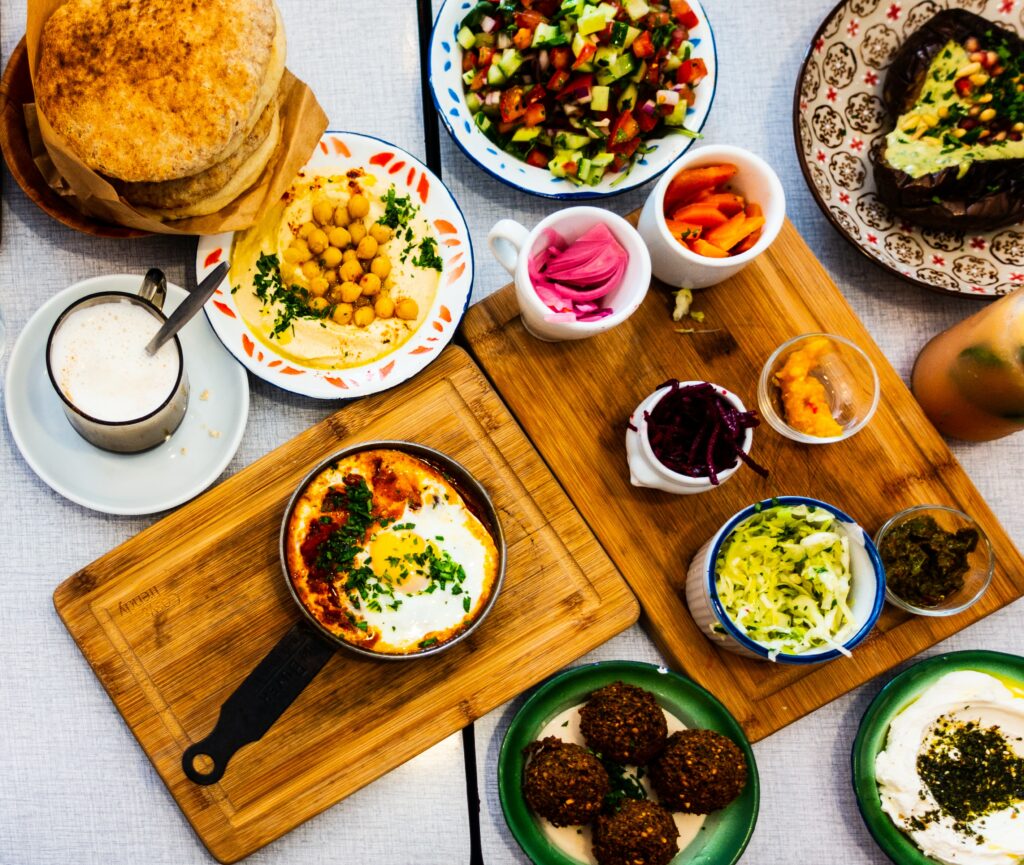 Shakshuka – when you go to a restaurant for breakfast and you've already had the Israeli breakfast a few times, then switch your order to shakshuka. Poached eggs in tomato sauce served with country bread.
Shipudim – grilled skewers of your choice of meat or vegetables served alongside small salads (mezze-style, called "mazlatim" in Hebrew)
Jachnun and Malawach – not commonly found in restaurants, you may see these sold on the side of the road on Friday mornings or in flea markets. Both jachnun and malawach are made from the same dough, which resembles puff pastry. Jachnun is baked overnight and comes out looking like a rolled up crepe while malawach is fried and comes out more like a pancake. Jachnun is traditionally dipped in fresh tomato puree and spicy skhug sauce (made of chili peppers). Malawach can be covered with savory or sweet ingredients.
Halva – sesame seed dessert, similar to nougat. Get it at such flea markets as the one in Old Jaffa or Tel Aviv Old Port or Machne Yehuda in Jerusalem. They make it with many different flavors to make it look more appealing, but I think the original is best!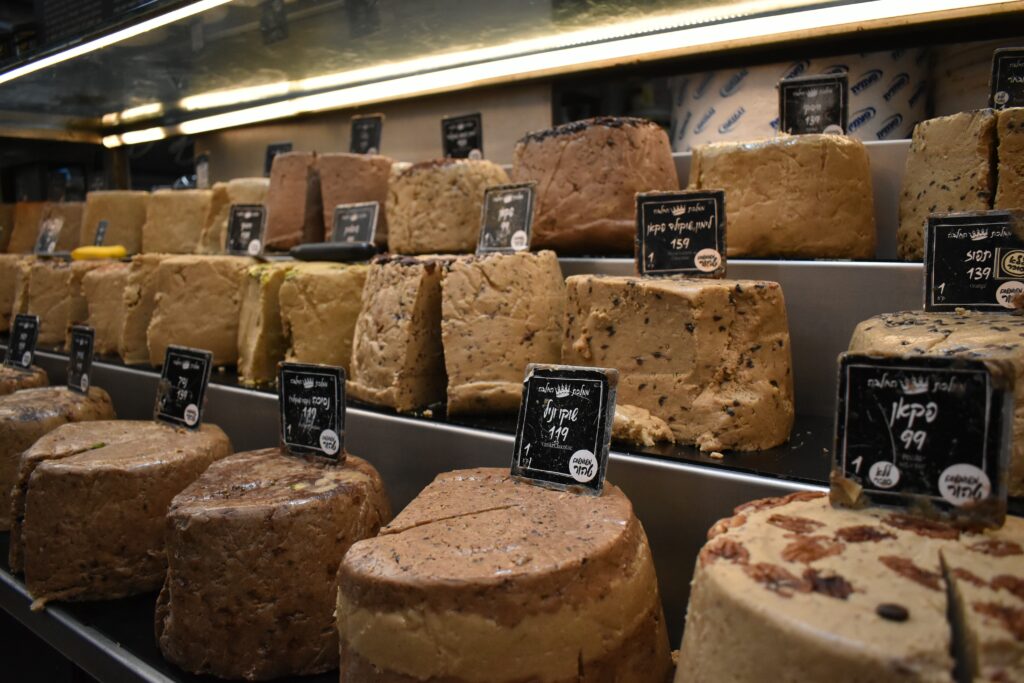 Malabi – same ingredient as sachlav (see drink below) but chilled overnight to set into pudding form. Restaurants that offer sachlav on the menu usually also offer malabi.
Baklava (aka bak'lawa) – puff pastry layered with honey and pistachios. Get it at flea markets or bakeries.
Kanafeh – I can't even try to describe this. The main ingredients include some sort of mystery pastry, some sort of soft white cheese, topped with pistachios, and drenched in rose water syrup. Get it at flea markets or bakeries.
What do drink in Israel and where to find it
Wine – the north, between the sea of Galilee and Haifa, is full of wineries. Stop in at least one of them, get a tour, and sample their wines. If you're lucky, they will also have homemade olive oil, honey, and various types of cheese.
Sachlav – you'll find sachlav (aka Sahlab) in pretty much any cafe in Israel but only in winter. It is a hot drink made of steamed milk and rosewater, topped with cinnamon, coconut shavings, and nuts.
Hot Chocolate – you think nothing can top your grandmother's SwissMiss hot chocolate? Nothing against your grandmother, but wait till you've tried mekupelet (the Israeli chocolate log) in steamed milk!
Chocolate Milk (Shoko) – yeah, sorry, I'm not done talking about chocolate. If you're driving between Eilat and the Dead Sea, you have to stop at Yotvata. If you're traveling with kids, set some time to tour their farm. Otherwise, stop at the convenience store and try the chocolate milk. Bonus points if you find it in a "shoko bag" instead of a bottle! Extra bonus points if they turn on the spigot (literally) to their chocolate milk fountain – but they probably won't.
Mint Tea – before you order your tea at a restaurant, ask if it comes from a bag or if it's natural. You want the natural, of course! They will give you a cup of hot water with lots of mint leaves to steep in it. Even better, if you go to a Bedouin hospitality tent or if a hummusia happens to have tea on the menu. There you'll receive pre-sweetened infused mint tea in an ornate tea set.
Limonana – freshly squeezed lemonade with mint leaves (in Hebrew, "nana"), available in most coffee shops and restaurants in summer.
Gas Station Coffee – if a gas station doesn't have a self-serve coffee machine, ask the attendant for coffee. There's usually an espresso machine in the back. If not, they will heat up water in an electric kettle and pour it onto a heap of ground coffee for you. It's called "café shakhor" (black coffee) or "café botz" (mud coffee) because it comes out similar to cowboy coffee, with lots of mud on the bottom. But the coffee itself is sooo good! Here's a really good article about the origin of gas station coffee in Israel.
Regular Coffee Shop Coffee – Israel is full of great coffee shops at every turn – no need for Starbucks. Cafés usually have comfortable seating and Wi-Fi so you can work from there. Most also offer pastries, a light breakfast menu, and lunch sandwiches. Most importantly, they have all the usual espresso drinks made with wonderful coffee: short espresso, long espresso, mocha, cappuccino, and latte (in Hebrew, "café hafukh")
Arabic and Turkish Coffee – the two styles of coffee are fairly indistinguishable and you'll see one or the other on the menu. Technically, Arabic coffee is always made with cardamom seeds, but sometimes so is Turkish coffee, so what's the difference? There's no accepted difference – people just make it however they want to make it and call it whatever they want to call it! The main point is that you get a "finjan" of cooked coffee to pour into your own little doll-house coffee cup. Although you can add sugar to it, the traditional way to drink it is unsweetened alongside a very sweet dessert like baklava (see above).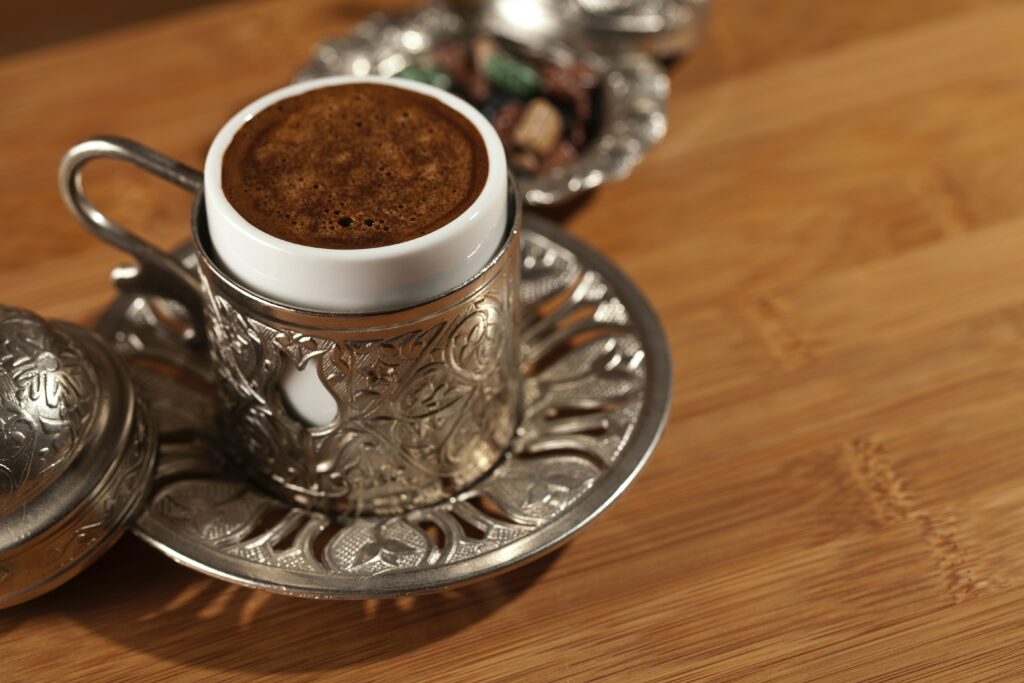 Planning a trip to Israel using the DetourOn travel planner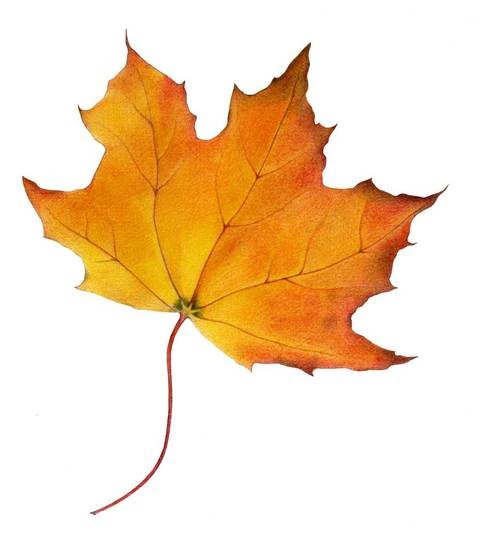 DetourOn tip: Use Expedia to book your flights, rental car, hotels, and tours around Israel!
For a list of top things to do around each important city in Israel, visit the DetourOn planning page. We have template itineraries for the following cities and their surroundings: Tel Aviv, Jerusalem, Haifa, and Nazareth. To see the template for the Tel Aviv area, for example, type "Tel Aviv" in the search box, then select our pre-loaded Tel Aviv template. Add more days, choose other city templates, and modify them as you see fit.
We've got much more where this came from! Create your itinerary today and download the roadbook FOR FREE to learn more about your areas of interest in Israel.