Iceland is the land of the midnight sun in summer and the northern lights in winter. It is characterized by such geologic features as volcanoes, glaciers, waterfalls, and deep gorges. This small island is also the location of many black sand beaches and hot springs. It sits at the meeting point of two continental plates, and has one of the oldest parliaments in the world. Not to mention countless Game of Thrones filming locations — phhhew! This small island is not lacking in things to discover. With so many things to do in Iceland, how do you decide where to go?
Before heading out to Iceland for the first time, read our article about all the things you need to know.
Iceland has limited public transportation to many attractions. We therefore recommend that you rent a car upon arrival on the Island. Overnight accommodations are plentiful. If you're considering renting a campervan, you should know that a new Icelandic regulation allows car camping in organized campgrounds only. This, of course, comes with a price, so weigh your options thoroughly before making your reservations.
Iceland's must-see destinations
We've put together a list of our favorite destinations within Iceland. Of those, we took a very long time to narrow down the list to our top must-see locations. It was incredibly difficult to choose. We present them to you here in clockwise order around the island, starting in Reykjavik. Numbers on the map correspond to the destinations in this article. For more information about each, create your own trip and download the premium roadbook.
As you can see, these destinations are mostly located along the Ring Road. This is Iceland's main highway, Route 1, which encircles the Island. You can easily drive a regular passenger to see these highlights. To get into the Icelandic Highlands, we recommend booking a group tour. Look into such glacier activities as visiting an ice cave, snowmobiling, or ice climbing.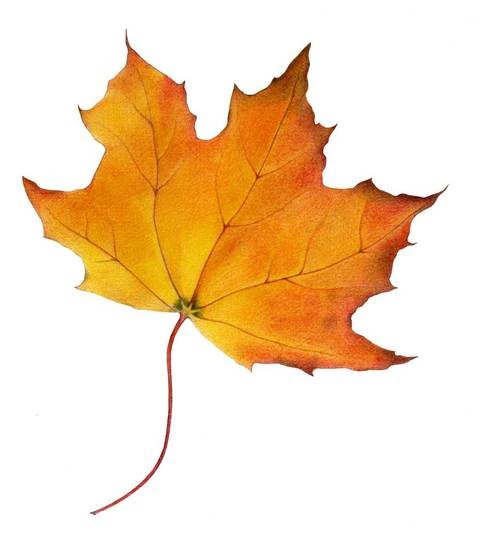 DetourOn Tip: To access our list of things to do in Iceland, visit the DetourOn planning page. Type "Reykjavik" in the search box and select from our pre-loaded templates to see our suggestions.
To build your own itinerary and print out a personalized roadbook, start with these templates and modify them as you see fit.
Hint: You can add more days to the planner and move destinations around.
1. Reykjavik
What a charming little city! You must set aside the first day of your trip to walk around Reykjavik. Some must-see sites in the city include
Hallgrimskirkja – The Church of Hallgrimur. It can be seen from over 20 km away! It was constructed between 1940 and 1986 to resemble basalt pillars, such as those under Svartifoss waterfall. For a small fee it is possible to climb the tower for a nice view of the city.
Fun fact: While Hallgrímskirkja church is Reykjavík's tallest building at 74.5 m, nearby municipality Kópavogur has the highest building in Iceland at 77.6 m
The Waterfront and Old Harbor – Take a picture of the iconic sculpture Sun Voyager with Mount Esja in the background.
Volcano House – Learn about Iceland's geologic history.
Perlan – Landscaped gardens and a glass building at the top of Oskjuhlid Hill, housing a museum and restaurant. For a small fee, you can enter the viewing deck to see a nice view of Reykjavik.
If you're interested in visiting more museums, consider getting the Reykjavík City Card. It offers free entry to a great selection of museums and galleries as well as thermal pools in Reykjavík. Unfortunately, that does not apply to the above attractions. It also provides free unlimited travel by bus within the Reykjavík capital area. In addition, the card gets you a free ferry trip to Viðey island and discounts on various tours, in shops, and on services.
2. Snæfellsnes Peninsula
Take a scenic drive around Snæfellsjökull National Park. It is located at the western edge of Snaefellsnes Peninsula, just north of Reykjavik. From the main road, embark on short walks to the edge of the Island. Visit Londrangar sea stacks and basalt cliffs. Test your strength according to the lifting stones at Djupalonssandur Beach. Take a guided tour into the dark Vatnshellir lava tube. Take in the 360° view from the top of Saxholl Crater. Looks for whales, seals, puffins, and terns from the cliffs near Ondverdarnes and Svortuloft lighthouses. Traverse the Berserkjahraun lava field. End your loop with the obligatory photo stop at Kirkjufell.
3 and 4. Westfjords
The Westfjords region of Iceland has something for everyone. Hot springs enthusiasts have a choice of natural pools to choose from. History buffs can visit shipwrecks and Jón Sigurðsson Museum. Mythbusters should check out the Sea Monster Museum. And those who just want to get away from it all should take the long drive to a deserted red sand beach. Our favorite places to visit at the Westfjords are the Látrabjarg Sea Cliffs and the impressive Dynjandi Waterfall.
The 400 m tall Látrabjarg Sea Cliffs are located at the westernmost point of Iceland. As Europe's largest bird colony, this is an ideal location to photograph puffins and other sea birds such as northern gannets, guillemots, and razorbills.
Photography note: There is no safety barrier at the edge of Iceland! To observe and photograph the birds safely, lay down on your stomach with only your head over the edge. Tether your camera to yourself.
Dynjandi, meaning "thunderous," may be the most impressive waterfall in Iceland. Its upper section is made up of a gradually widening set of cascades. They culminate in a 100 m free fall that makes up the lower section. A hiking path leads along the powerful waterfall from bottom to top, offering panoramic views of the fjord below.
Photography note: Waterproof and protect your electronics as the spray from the waterfall could be strong.
5. Godafoss Waterfall
On the way from Akureyri to Lake Myvatn, don't miss the Waterfall of the Gods, Godafoss. It's only 12 m tall, but shaped in a 30 m semicircular curve. This is easily one of Iceland's must-see waterfalls! It's also extremely popular, so prepare yourself for crowds.
6. Namafjall Mountain
Namafjall is a table-top mountain near the northeastern shore of Lake Mývatn. A moderate 1-hour hike up and over the mountain begins at the Hverir Geothermal Area. The walk takes you through the steaming mud pots of Hverir to great viewpoints of Lake Mývatn. Expect tourist buses and crowds at Hverir, but you'll be practically by yourself on Namafjall.
Note: You'll want to walk through Hverir quickly. Aside for crowds, it's also particularly stinky (sulfurous).
7. Waterfalls of Jökulsárgljúfur Canyon – Vatnajökull National Park
Another one of Iceland's must-see waterfalls is Dettifoss, the most powerful waterfall in Europe. Located in Jökulsárgljúfur Canyon, a detached portion of Vatnajökull National Park, the waterfall drops a mere 44 m over a 100 m long stretch of sheer canyon cliffs.
In summer, access Dettifoss from the gravel road on the east side of the canyon. Because it is a gravel road, it is much less visited than the west access point. In winter, the only access is from the west. A paved road leads to the parking lot, so it is much more popular. From either side, walk about 1 km from the parking lot to the first view of Dettifoss. Continue a few minutes along the canyon rim southward for views of neighboring Selfoss. It may be a bit overshadowed by its more powerful neighbor, but it is just as impressive.
8. Fljótsdalur Hydropower Plant
If you're interested in modern engineering, sign up for a guided tour at Kárahnjúkar, the tallest concrete-faced rockfill dam in Europe. Fljótsdalur, Iceland's largest power station, is its underground powerhouse. It is located 1 km inside Valthjófsstadur Mountain. The power plant reached full operational capacity in 2007. 1 hr guided tours at the dam are usually offered every year from the beginning of June to the end of August on Thursday and Saturday afternoons.
9. Jökulsárlón Lagoon
Jökulsárlón is Iceland's most famous glacier lagoon, practically located on the Ring Road. Thanks to its proximity to the main road, it is a very popular attraction. Despite this, the lagoon still attracts a lot of wildlife. Arctic tern and skua nest here in summer, and seals can be spotted here year-round.
The Jökulsárlón lagoon is relatively new. It started forming in 1935 as the glacier Breiðamerkurjökull began to melt. Since 1975, it has nearly doubled in size. If the trend continues the lagoon will very soon become a deep fjord.
The main draw to this lagoon is its photogenic icebergs. Huge blocks of ice constantly break off the glacier, becoming icebergs in the lagoon. From there, they either drift out to sea or wash up on the surrounding black-sand Diamond Beach, Breiðamerkursandur.
Many films and television shows have featured Jökulsárlón. Among them are James Bond's A View to Kill (1985), Lara Croft: Tomb Raider (2001), Die Another Day (2002), and Batman Begins (2005).
10. Fjaðrárgljúfur Canyon
Fjaðrárgljúfur is a magnificent photogenic canyon just off the southern section of the Ring Road. The winding narrow ravine is about 100 m deep. It was made famous by Justin Bieber's music video "I'll Show You".
Two hiking trails allow you to visit this canyon. From above, a clear walking path follows along the canyon rim. On a hot day, however, most visitors choose to wade the river the 2 km up the canyon.
Note: The Icelandic Environment Agency often shuts down this area in order to protect the vegetation and ensure visitors' safety. Check for closures at the visitor center in Kirkjubaejarklaustur before heading out.
11. Gullfoss
Everybody does it, and you must too! You just cannot go to Iceland without visiting Gullfoss, golden waterfall. In short, this is a bright blue two-step waterfall that seems to simply disappear into the earth. Green vegetation surrounds the waterfall in summer, and rainbows often appear above it. In winter, many photographers come here in the middle of the night to photograph the amazing northern lights above the grand waterfall.
In all honestly, Þingvellir National Park may not be the most scenic location in Iceland. However, whatever it lacks in natural beauty it more than makes up for in history and geography. Following the Almannagjá, you'll pass many historically significant points that contributed to the registration of the park as a UNESCO World Heritage Site. Starting in the year 930, this was the meeting point of Iceland's parliament, the Alþing. Pronounced Althing, this may be the oldest parliament in the world.
The path leads through a rift valley, created by the separation of the Eurasian and North American tectonic plates. In fact, at times, you'll be able to touch both continents simultaneously! Our favorite way to view the meeting of these continental plates, however, is by snorkeling/scuba diving at Silfra. Just be warned: The water is frigid! In order to protect the area, you must hire a guide to snorkel or dive here.
Conclusion
For more information about any of these destinations, add them to the DetourOn Planner and print out the Premium Roadbook. You'll have everything you need: Directions to your chosen locations, short history and fun facts about each, and practical information to know before you go. Check out our template of Iceland to get started.
Get in touch with us if anything is missing or if you have any questions. Or just to say hi.