The American Southwest roughly refers to the arid area between the Sierra Nevada mountain range in California and the Rocky Mountains of Colorado, stretching all the way south to the border with Mexico. This region is known for its breathtaking natural scenery, mostly preserved in some of the biggest and most visited national parks in the nation. When visiting for the first time, even Americans may be surprised by the grandeur of this region and its affects on daily life. No matter where you come from, you may find the below information useful before visiting the American Southwest.
If this will be your first time to America in general, make sure to familiarize yourself with these common practices before setting out. Should you need it, we have car camping gear rentals in Las Vegas.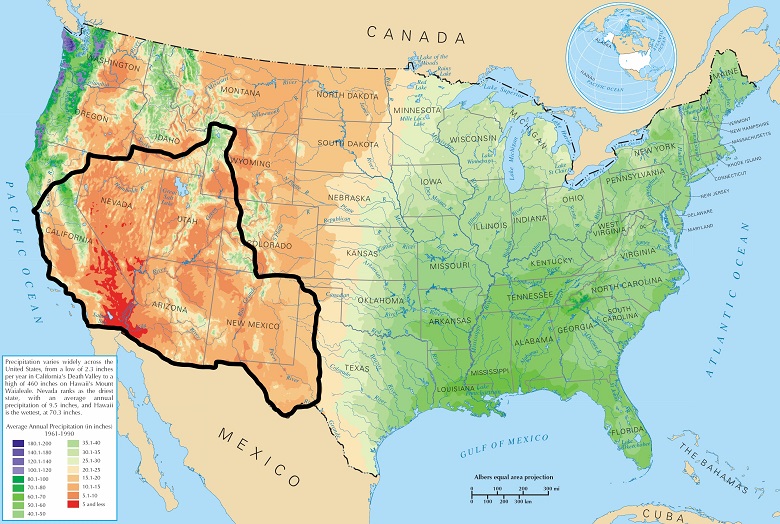 The exact boundaries of the Southwest are vague as some of its characteristics overlap with its neighbors. Whenever we refer to the Southwest in this article, we are referring to the following states: Nevada, Arizona, Utah, New Mexico, as well as parts of California, Wyoming, Idaho, Colorado, and Texas. See above map of the Southwest USA for a rough outline of the region.
Major cities of the US Southwest include:
San Francisco, Los Angeles, Las Vegas, Reno, Phoenix, Tucson, Albuquerque, Salt Lake City, Denver.
Major national parks of the US Southwest include:
Yosemite, Joshua Tree, Death Valley, Saguaro, White Sands, Grand Canyon, Zion, Bryce, Mesa Verde, Canyonlands, Arches, Capitol Reef, Yellowstone.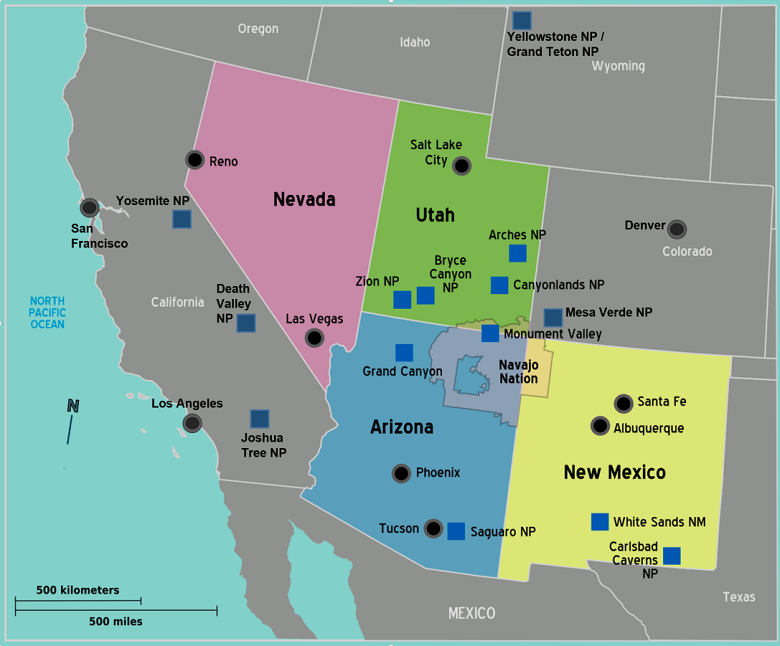 Things first-time visitors should know before visiting the American Southwest
Rent a car
No doubt you'll be starting and ending your trip in a major city. Rent a car or RV there! The Southwest is mostly a desert, interspersed with small farming communities here and there. Residents of these communities have their own cars, or at least some version of a motorized beat up yet dependable old truck. They don't have public transportation.
What type of car should you rent? It depends on your traveling style. We'll write a blog about it soon.
In the meantime, here are lists of our favorite places to drive to in the Southwest in a regular passenger car and in a 4WD vehicle.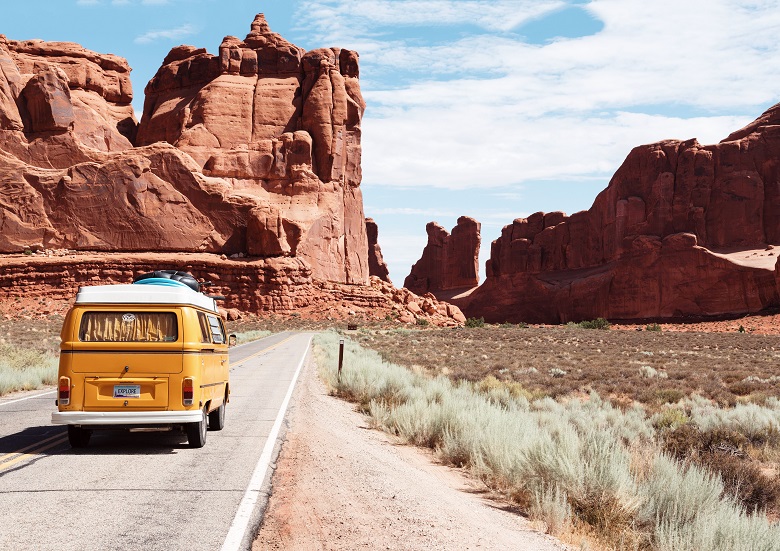 Passenger trains
Trains for passenger transport are fairly useless. The Amtrak will take you in a straight line between Albuquerque and Los Angeles. You'll only see the Southwest if you look out from a window during daylight hours. Scenic train rides are available but you'd still need a car to get to the start and/or end of the journey.
Buses and shuttles
Greyhound buses only travel between major cities on the main highways, making scheduled rest stops along the way. The St George Shuttle makes regular transfers between Las Vegas, Zion, Salt Lake City, and Rexburg, ID. If you get off the bus for a toilet break, you better get back on in time.
Ride share and hitchhiking
If you miss the bus, you're hitchhiking, which will be extremely slow going. Gone are the days where drivers and hitchhikers trust each other. Chances are that your cell phone will not work, which wouldn't really matter because you'll be outside of Uber/Lyft service area anyway.
Airlines
If you don't plan on stopping or staring out the window on the drive between the major cities of the Southwest, just fly from one city to another. Check SkyScanner for last-minute flight deals.
Stock up on food, water, gas, cash, and audiobooks
The Southwest is a big rural area. In fact, it's bigger than the combined area of France and Italy! The total population of Nevada, Arizona, and Utah alone is 13 million. That's less than the entire population of the Netherlands! Suffice it to say that supermarkets, gas stations, banks, and ATMs are few and far between and driving distances are long.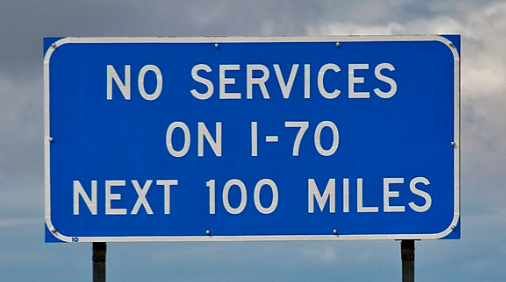 Always have extra food and water. Consider bringing a collapsible cooler along for your road trip. Fill it up with snacks, fruit, groceries, and extra bottles of water.
Look for gas stations. Make it a point to stop for gas every 100 miles, just in case.
Plan for back-up forms of payment. Most businesses in the Southwest accept credit cards, but their machines don't always work. We recommend keeping some emergency cash on hand.
Try the radio. Get ready to spend a lot of time in your car. Download podcasts and audiobooks. On the radio, at best, you'll be listening to country music and/or a Christian Rock station – they're often one and the same. At worse, you'll get the soothing sounds of white static. We recommend you get some of your divine inspiration from the silence that envelops the desert.
Pack your own table set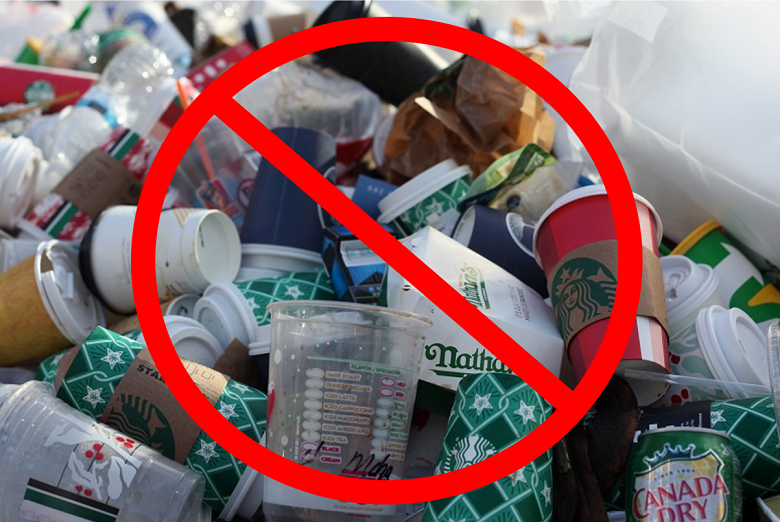 American establishments love using disposable plates and cups and throw-away plastic utensils. They are cheap and easy to clean (just toss it in the landfill). Consider packing your own coffee mug, plate, and silverware to use at your complimentary hotel breakfast. You'll not only be saving the environment one Styrofoam cup at a time, but you'll also set an example of good stewardship to others.
WiFi at McDonalds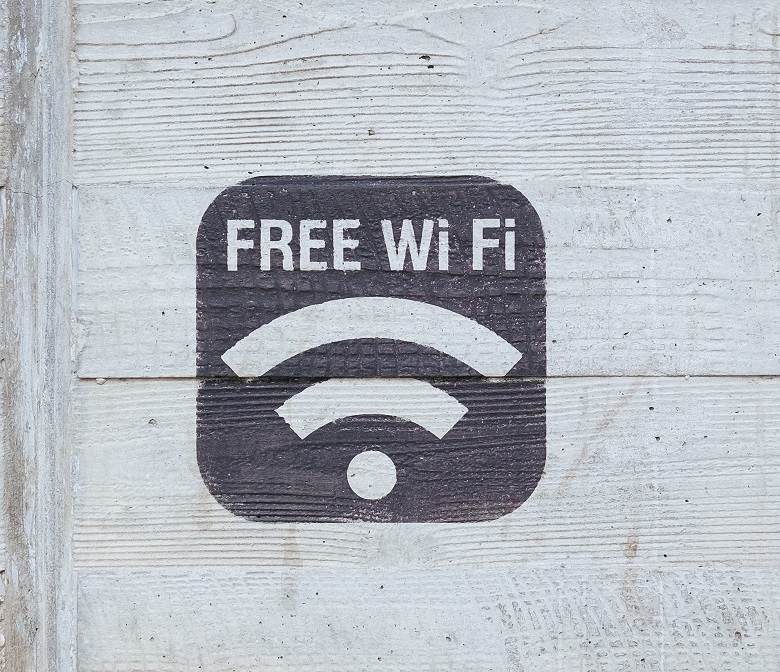 Cell phone reception will be spotty or non-existent. Most established campgrounds and hotels advertise that they have WiFi, but it's not very reliable. If you must be connected to the grid, consider satellite or a signal booster. Some visitor centers, public libraries, and welcome centers also offer free WiFi, but reliability changes on a daily basis.
Your most reliable source of high-speed internet is McDonald's. Make sure your device is fully charged before entering the establishment. Some of the more popular locations (such as the McDonald's at Page, AZ) have removed their outlets so you could only stay until your battery runs out. Starbucks is also an option for WiFi, but you won't find too many of those in the Southwest.
Free dispersed camping on public lands in the American Southwest
The Southwest is full of empty non-privatized land, mostly belonging to the federal government. Many road trippers follow a practice called "dispersed camping," defined by the Bureau of Land Management as "camping on public lands away from developed recreation facilities… located along most secondary roads." In Utah, for example, if you see a dirt road that does not have a private sign on it, turn onto it and look for a flat disturbed area on the side of the road. This is a dispersed campsite. These are unofficial campsites, but they are perfectly legal and free locations in which to pitch a tent. You can refer to such apps as Campendium to find free campsites near you.
If you're interested in camping in the Southwest, check out our article about the different campground types in this region.
Most dispersed camping is found around rarely-maintained dirt roads. Some sections may require high clearance or 4WD transmission. If in doubt, turn around and look for another road.
Do not camp at picnic areas or trailheads. Use existing sites to avoid creating new disturbances.
Dispersed camping is also known as dry camping. There are absolutely no amenities. No pit toilets, no running water, no trash receptacles. Pack it in, pack it out.
Always practice Leave-No-Trace principles!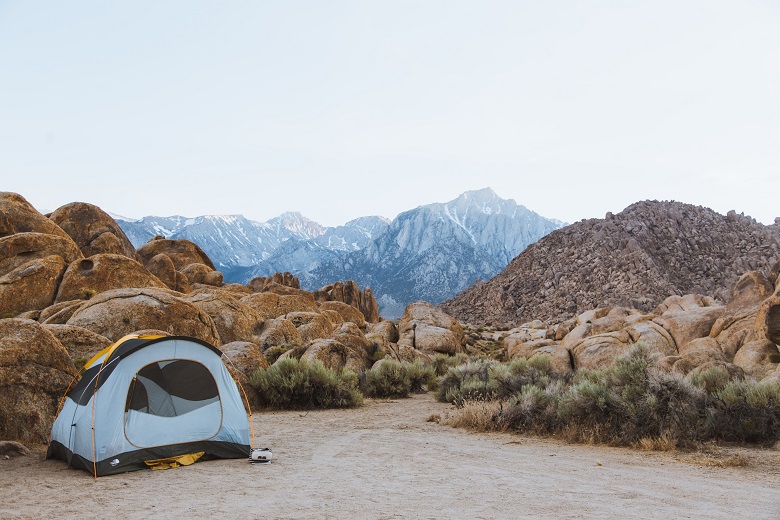 Read our follow-up blog to find out more about campground options in the Southwest, including Walmart parking lots.
Get a national parks pass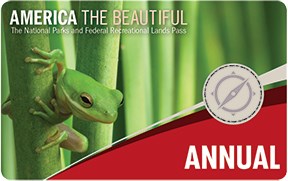 You should definitely invest in a National Parks Annual Pass if you know you'll be visiting at least four national parks on your trip. This $80 card grants one vehicle, or up to 4 people, free access to almost any recreational site managed by the federal government. Such attractions include national parks and monuments, national forests, and most areas managed by the Bureau of Land Management.
Everything is huge in the American Southwest
If you're coming from middle Canada, or even Australia, this won't surprise you. But if you're coming from anywhere in Europe, you won't be able to stop gaping at large things. A tractor-trailer towing THREE trailers, a bus-sized mobile home, a burger as big as your face, and miles and miles of pavement to seemingly nowhere. This is all the norm in the Southwest.
Tractor-trailers, speed limits, and wide lanes
Trucks are like sailboats. When it's just a little windy, the trailers will fishtail. Lanes are wide (possibly for this purpose?), but sometimes they are not wide enough. In some states (i.e., California), the speed limit for trucks is much lower than for passenger cars, so you'll be passing them often. Be very careful and pay attention!
Mobile homes aka recreational vehicles (RV)
A lot of RV's you'll see on the road are rentals, driven by very anxious drivers. In fact, you might be one of those drivers. In the US, you don't need a special type of license to drive most RV sizes. As long as you show proof of driver's license for passenger cars, you can rent a standard Class C RV (below 26,000lbs). Look into renting with Outdoorsy, the AirBnB of mobile homes. Please drive slowly and carefully.
Food
Unless you're sitting in a gastronomic restaurant, you'll be served a heaping plate of food that you will struggle to finish. Why? Here's a great article that explains this phenomenon. On top of that, you might be served bread while you wait for your meal to be prepared. No doubt this is a waste, and many organizations are now rising up to try and fix this. It is very common to take your leftovers to go. Most hotel rooms have microwaves for this purpose. The same table set that you use for breakfast will come in handy here. You'll feel good about not wasting food, and you'll be saving money. Win-win.
Long distances
Have we mentioned that the Southwest is a big huge desert? You'll be spending A LOT of time in the car. Be proactive. Refer back to our section above about stocking up on necessities.
Time Zones of the American Southwest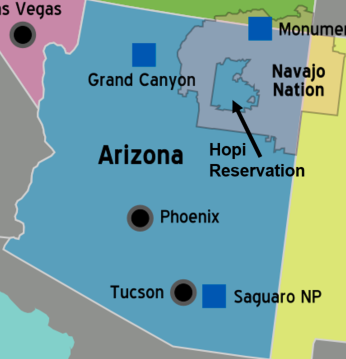 The Southwest is split between Pacific (GMT-8) and Mountain Time Zones (GMT-7). Arizona is the only states that does not observe Daylight Saving Time. In winter, it keeps to Mountain Time with Utah, Colorado, and New Mexico. In summer, it keep to Pacific Time with Nevada and California.
Fun (confusing) fact: The Navajo Nation, of which the majority is in Arizona, observes Daylight Saving Time and is always on Mountain Time Zone. The Hopi Reservation, which is completely surrounded by Navajo land inside of the state of Arizona, does not observe Daylight Savings and follows Arizona time at all times of the year.
Conclusion
The above is a list of the most surprising things visitors experience when coming to the American Southwest for the first time. It's important to know these things before arriving in order to be better prepared for them and have a more enjoyable visit. If this is your first time to the United States, refer to our article about things all non-Americans should know before visiting the United States. Once you have a clear idea on ways to prepare for your travels in the Southwest, use DetourOn to plan your trip.